Blogg
Uppdateras ibland när andan faller på.
Feed
En RSS-feed finns här.
8 september 2008
Merging vector layers in Photoshop
There is actually a way to merge vector layers in photoshop. If you have one vector layer (a solid layer with a vector clipping mask, that is) and want to combine it with another, to create one layer with one clipping mask consisting of the two shapes, you can't (for some reason) use the "merge layers" functionallity.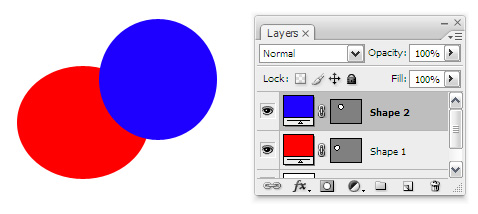 Instead, you use the "select path" tool (or just click the layer mask of one of the layers), press ctrl+c, select the other layer's mask, and press ctrl+v.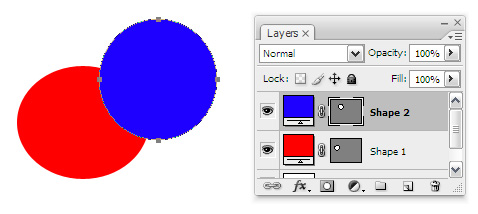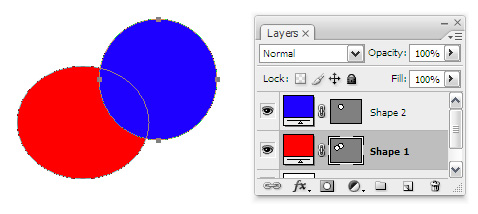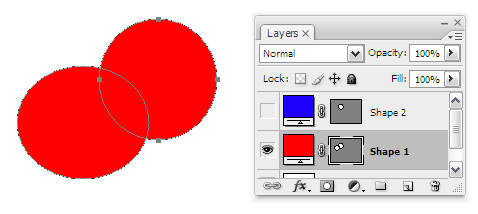 This functionallity is somewhat hidden, and not very well known. But this is how you can do it.
To actually combine the two shapes (that now are in the same layer) into one, you selct them both using the path selecting tool and holding shift while clicking them. Then you can use the path combination tools on the top of the screen to specify how they should be combined, and then click the combine button.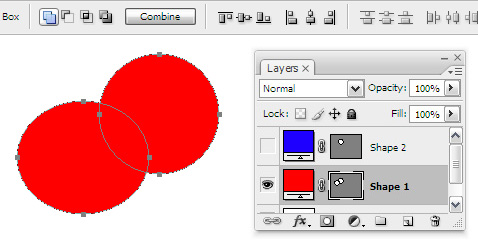 3 kommentarer
Gustav, 8 september 2008: Den lektionen i Webdesign A måste jag ha missat, tackar!
SeanW, 2 oktober 2008: Thank you! very helpful i was needing just this!

WOW!, 26 november 2008: That was so easy! great thanks!
Kommentera